Things To Do In Phoenix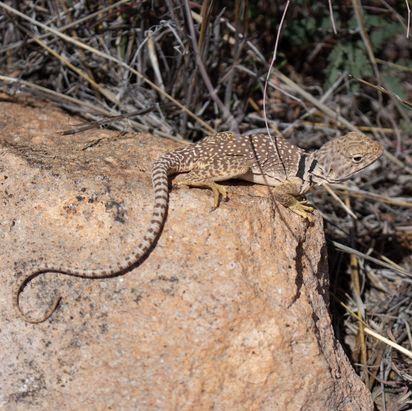 With holiday season about to commence, I've noticed an uptick in requests for Phoenix-related activities, and I wanted to put my suggestions in one spot for easy perusal. This list is by no means comprehensive, but it's a tried and true compilation of spots I know and love.
Eats and Drinks
Honestly, there are just so many amazing places to choose from.
For breakfast, I usually end up taking visitors to Matt's Big Breakfast (there are sometimes lines) or Original Breakfast House (cash only, but there's an ATM on site) or Aimee's Swine House.
You can't go wrong with tacos for lunch (or dinner). One fun spot in a building that used to be a church is Taco Guild, but there are just so many fine taco spots. Tacos Chiwas is another favorite. Postino is lovely if you enjoy bruschetta, paninis, or wine.
There really are just soooo many food options. I like the Dhaba in Tempe for Indian food, Harumi or Hana for Japanese, and Republica Empanada in Mesa for—you guessed it—empanadas. I have spent a lot of time at Cornish Pasty Co, which has late night hours. And there are just tons of amazing pizza places (Pizzeria Bianco and Pomo come to mind). Culinary Dropout is also a lot of fun, but all of the Fox Restaurant Concepts spots are ace (though some do get pricey). Some of these spots have multiple locations, so even if you're not in Phoenix proper, it may be worth checking to see if there's one near you.
Phoenix is home to dozens of amazing cocktail bars. My favorite for their creativity are Bitter & Twisted and Little Rituals. I also like some of the fun drinks served at Provision, which is a coffee shop and eatery by day. As far as coffee shops go, everyone has their favorites. I'm partial to Serafina and Futuro, but Cartel, Sip, and Songbird are also quite lovely.
Bookstores
Probably the most popular bookstore in the Phoenix metro area is Changing Hands. There are actually two locations--the flagship store in Tempe and the equally charming but smaller one in Phoenix, which also features the First Draft Book Bar. (If you're planning on working here all day, note that the counter seats are limited and the tables are often reserved for events, so call or check the calendar ahead of time).
Another bookstore I love is Palabras Bilingual Bookstore, which has titles in both Spanish and English and a lot of fun community events. It's also located right next to Wasted Ink, a zine distro where I always end up spending way more money than I've ever intended.
Gardens
The Desert Botanical Garden is quite lovely, especially if you're unaccustomed to desert plants (or fascinated by them). And I'd be remiss if I didn't mention the Japanese Friendship Garden, which is small (3.5 acres) and cozy and quite charming.
Museums and Theaters
Phoenix is home to some amazing museums. The Heard Museum, which emphasizes American Indian art, is lovely. The Phoenix Art Museum is also quite popular, as is the Scottsdale Museum of Contemporary Art.
My personal favorite is the Musical Instrument Museum, which has an astonishing array of instruments on display along with an entire floor with ethnic, tribal, and folk instruments—as well as sample tunes you can listen to on your borrowed headphones—from all over the world. When people ask me what they should do with the one day they have left in Phoenix, this is usually my top recommendation.
I'm a big Shakespeare fan and always go to Mesa to try to catch whatever Southwest Shakespeare Company has on, but there's just not a lot during the holidays...which is not a lot of limitation for Drunk Shakespeare. Drunk Shakespeare involves having one actor drink five shots of whiskey and the actors perform a play in a small, cozy venue. It's about a third Shakespeare, a third pop culture, and a third potty humor, and makes for a pretty fun evening, though I do recommend avoiding the cocktails (which are pricey and not very good).
Miscellaneous
Miscellany in the Phoenix metro area really depends on which part of the city you're in. If you're in Mesa, for example, I very much recommend checking out the Mesa Typewriter Exchange, and Heatsync Labs (the hacker space) if it's open and if you're okay with always-on video cameras that livestream to their website.
When in Tempe I always try to hit Ash Avenue Comics (close to Cartel Coffee), and there's also Snakes and Lattes, a lively cafe with a huge collection of board games you can rent and play with friends on-site... plus everyone always ends up going to this dive bar called Casey Moores Oyster House. (The latter isn't a recommendation so much as an inevitability, or at least it seems that way).
Scottsdale has a cupcake ATM called Sprinkles and a lovely bakery called Ruze Cake House, where you can get gorgeous pastries and boba tea served with cotton candy. There's an old school ice cream parlor called the Sugar Bowl, too.
I could honestly spend all day sharing recommendations for different parts of the Valley, but hopefully this list of what I end up recommending the most is a good start. If you want more, check out Phoenix New Times' Best of Phoenix awards, and perhaps Yelp and Atlas Obscura for good measure.
Don't forget to watch out for cactus and other spiky things, and be sure to bring your water bottle.